The Brastel Card business development led the company to have partnership with companies and organizations in various industries.
TIC TOKYO (Tourist Information Center Tokyo)
Brastel have set up an exclusive phone system called FLIP within TIC TOKYO, which faces Tokyo Station's Nihonbashi exit square. Foreigners visiting Japan can use FLIP as a public phone to place domestic and international calls.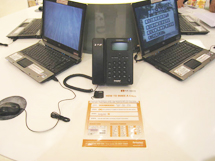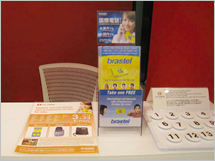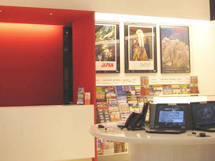 Joint Cards
WFP (The United Nations World Food Programme) Card
Brastel, in collaboration with WFP, created an international phone card where part of the payments made by its users is donated to support children's school meals in the world.

WFP Card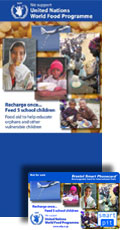 Other company/organization collaboration cards
| | | |
| --- | --- | --- |
| Metropolis Magazine | 100th Anniversary of the Japanese Immigration to Brazil | Global Sports Alliance |
| American Airlines | Air China | Korean Air |
| Philippine Airlines | Thai Airways | Srilankan Airlines |
| The Japan Times | The Daily Yomiuri | Financial Times |