Ads and Events
Brastel conducts its advertising activities through various medias and events.
Here we introduce some of them.
Transit Advertising
Bus Advertising
Brastel has ads on three metropolitan buses running between Tokyo Immigration Bureau and Shinagawa/Tokyo Stations.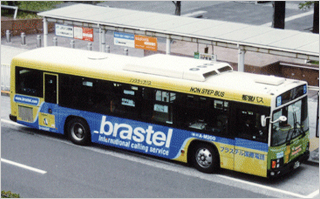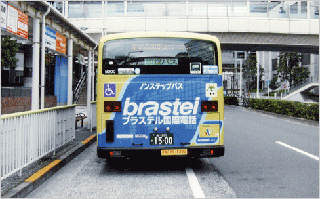 Car Card Advertising
Brastel also advertises in the Keisei Skyliner's cars and distributes the "Brastel Card" in 5 of its stops. In addition, two types of video commercials has been aired in the monitors of Narita Express's new cars.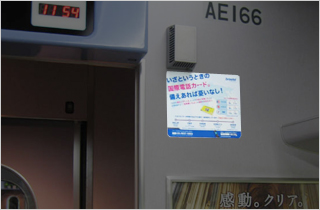 Keisei Skyliner Ad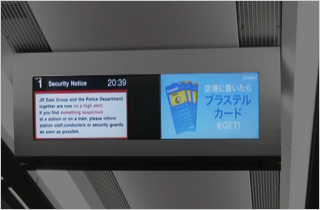 Narita Express Ad
>> Brastel Card video commercial <<
>> FLIP video commercial <<
Events
Each year Brastel sponsors and have participated in various events in Japan.
Sri Lanka Festival
Tokyo 2009
Brazilian Festival
Tokyo 2009
Namaste India
Tokyo 2009
INTEROP Tokyo
Chiba 2008
INTEROP Tokyo
Chiba 2007
INTEROP Tokyo
Chiba 2006
17th FAI World Hot Air
Balloon Championship
Tochigi 2006
JATA World Travel Fair
Tokyo 2006
Metropolis Magazine
Halloween Party 2000
Tokyo 2000